Times: 10.00am - 5.30pm
What is the RSA 'Check it Fits' Service?
The RSA 'Check it Fits' Service aims to save lives by ensuring that child seats are properly fitted in cars. The 'Check it Fits' team are there to help parents and guardians to correctly fit their child car seats.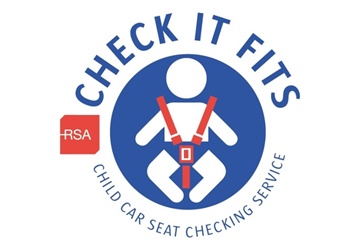 Why attend?
At present, 4 out of 5 child car seats are incorrectly fitted in cars and an incorrectly fitted child car seat could lead to serious injury or death in the event of a collision.
To address this problem, there will be trained experts in Boggans Gorey, who are familiar with almost every child car seat on the market, and who can check that your car seat is secured properly and safely. They will answer any questions you may have at our free 'Check it Fits' Service.
Where and when?
Where: Boggans, Gorey
When: Friday 14th July 2017
It's completely free and there's no need to book in advance, simply arrive on the day.
We look forward to seeing you on 14th July 2017.
Toyota. Built for a Better World.